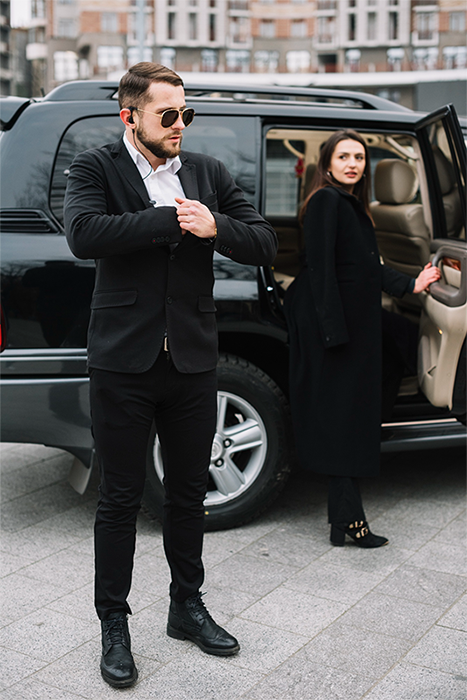 We Spring Staffing Services are a full-service security guard agency in Houston TX, providing armed and unarmed security personnel on a temporary or contract basis for commercial and residential properties. Call now!
Commercial Security Officers: Custom Solutions for a Wide Range of Clients
Construction Site Security Guards: Protect Expensive Equipment and Materials
Corporate Event Security Guards: Corporate and Special Event Security Officers
Residential Security Guards: Protect your Property, Home, and Residents
Private Security & Bodyguards: CEO's, Celebrities, Dignitaries, and Athletes
Retail & Hospitality Security: Malls, Stadiums, Hotels, Churches, Venues
Fire Watch Security: Implement National Fire Protection Standards
5 Main Security Service Approaches
As the world becomes increasingly complex and unpredictable, businesses are recognizing the importance of having a robust security strategy in place. One key component of this strategy is hiring the right security personnel. However, finding and retaining qualified security guards can be a daunting task for businesses of all sizes.
This is where a security staffing agency like Spring Staffing Services comes in. We specialize in providing businesses with top-notch security guards who are trained, experienced, and equipped to handle a variety of security challenges.
Here are some of the reasons why businesses should consider partnering with a security staffing agency like Spring Staffing Services:
Quality staff: At Spring Staffing Services, we pride ourselves on our ability to identify, recruit, and retain the best security talent in the industry. Our security guards undergo rigorous training and are thoroughly vetted to ensure that they meet our high standards of professionalism and competence.
Flexibility: We understand that every business has unique security needs, which is why we offer a range of staffing options to meet your specific requirements. Whether you need security personnel for a one-time event or a long-term contract, we can provide you with the right staffing solution.
Cost-effective: Hiring and managing security personnel in-house can be a costly and time-consuming process. By partnering with a security guard staffing agency, you can save time and money while still ensuring that your business is protected.
Industry expertise: Our team of security experts has extensive experience in the industry and can provide valuable insights and advice to help you develop and implement an effective security strategy.
Peace of mind: With Spring Staffing Services, you can rest assured that your business is in good hands. Our security guards are trained to handle a variety of security challenges and are equipped with the latest tools and technology to ensure your safety and security.
In conclusion, partnering with a security staffing agency like Spring Staffing Services can provide businesses with the peace of mind they need to focus on their core operations while ensuring that their security needs are met. Contact us today to learn more about our security staffing solutions.