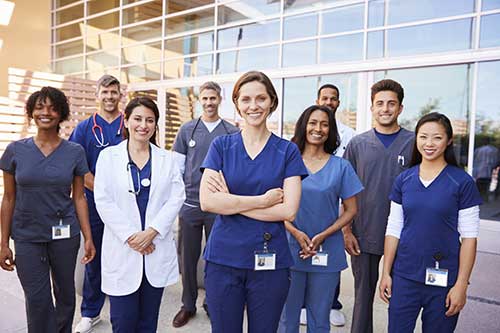 At Spring Staffing, our mission is to provide exceptional staffing services to all potential clients and employees. We are committed to finding employees the perfect match where they can thrive and succeed. We provide staffing services for a large variety of individuals from clinical to non-clinical positions. Our goal is to help hospitals, clinics, and health care facilities recruit the best employees who are committed, goal-oriented, and provide the highest standard of care to their patients.
We are a newly founded staffing service in Texas that has been running since 2016. We provide staffing throughout Houston, Spring, Shenandoah and The Woodlands area. Our future goals are to provide staffing all over Texas and eventually expand nationally as well. We focus on a range of staffing positions including physicians, nurses, radiologist techs, pharmacists, medical assistants, office managers and many more positions that offer permanent, per-diem/part time, and contract jobs.
To show our commitment to our clients, we always strive to provide high quality positions that offer benefits including healthcare, bonuses, and competitive pay.
Our core values:
Dedication – We are dedicated to finding the perfect position designed for you.
Integrity – We stand by our values of honesty and uphold our mission's principles.
Commitment – We are committed to helping you grow and thrive.
Satisfaction – We want to ensure you are always satisfied with our services!